If you're looking for great bargains, Discount Home Improvement is the best place to be. Save on hardware, fixtures, vanities and more!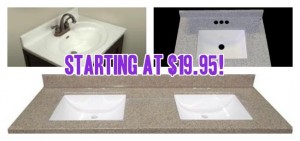 VANITY TOPS IN-STOCK 19″ UP TO 73″ WIDE~~~~~~STARTING AT $19.95 !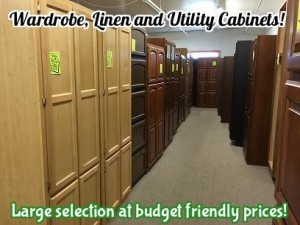 Wardrobe, Linen, Utility & Pantry Cabinets at Budget Friendly Prices!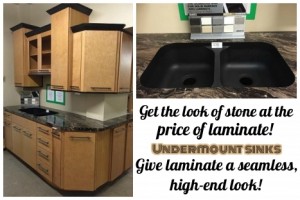 Undermount Sinks In Laminate Countertops Give You a High End Look For Less!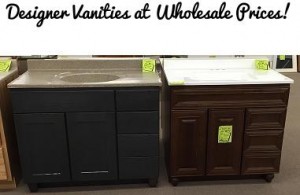 Get the lastest colors and styles for less!  Designer Vanities at Wholesale Prices!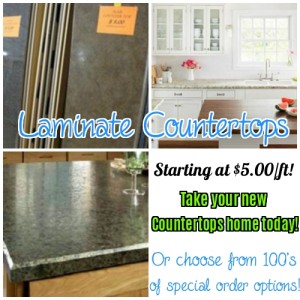 In-Stock Laminate Countertops starting at $5.00/ft….or choose from 100's of Special Order options!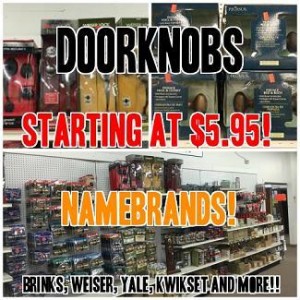 Doorknobs starting at $5.95! Name brands!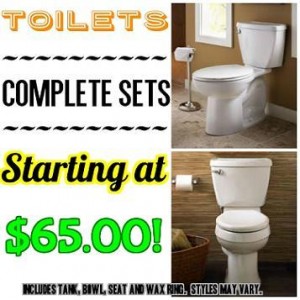 Complete toilets starting at $65.00!!
BATHROOM VANITIES
Huge selection of vanities IN-STOCK from 18″ up to 72″ starting at $48.00 & up!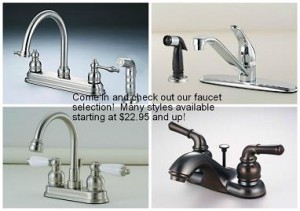 FAUCETS! Starting at $22.95 & up!

SCRATCH & DENT
A small knick or scratch can save you big money!